Late Friday, The Hollywood Reporter put out a story saying that Warner Brothers is interested in finding a new Dark Knight. According to the THR's sources, Warner is concerned with Affleck as the franchise moves forward.
Yes, Warners' film studio chief Toby Emmerich tells The Hollywood Reporter, "Ben is our Batman. We love him as Batman. We want to keep him in the cowl as long as we can." And Matt Reeves, who will direct the studio's still-undated (and unwritten) The Batman, has said that he means to keep Affleck in the role. But a source with knowledge of the situation says that the studio is working on plans to usher out Affleck's Batman — gracefully, addressing the change in some shape or form in one of the upcoming DC films.
So in the wake of this news here are some possible alternatives (and possibly improvements…).
Guidelines:
Other than that it's fair game, and here are our top candidates to fill his suit.
Idris Elba
Notable Projects:
Different from Affleck in a number of ways one of which being Elba is almost a full month younger! Turning 45 in September Elba, unlike Affleck, hasn't had the same lead role opportunities as his counterpart. Even while being one of the more recognizable actors of today Elba hasn't been given some of the bigger roles suit..able for someone of his caliber of acting.
If they won't give him a shot at being James Bond, DC should strongly consider adding Elba to play the "caped crusader." His intensity and suave nature make the ideal choice to play both Bruce Wayne and Batman.
Lee Pace
Notable Projects:
At 38 Pace is in his Batman playing Prime and is a relatively obscure actor. Pace is a versatile actor who has worked in many different roles but like Elba doesn't have the notoriety of some of his contemporaries. However, Pace's absences from the public eye may add to the ability for audiences to take in the film.
While his range may not be as far as other members of this list, but he may excel in a confined role behind the mask.
Aaron-Taylor Johnson
Notable Projects:
At just 27 Johnson would be one of the youngest actors to take the big-screen. Johnson, unlike most others, has had the luxury of starring in big movies very early on in his career. While some of them may not have been loved for his portrayals, he has shown the ability to face of a big budget film. Even when that face is behind a mask with 'Kick-Ass,' (1 & 2).
Nikolaj Coster-Waldau
Notable Projects:
The Game Of Thrones Star had spent most of his career overseas acting in his native home before being cast as a Lannister. Now his face is as recognizable as anyone else on this list (even though his characters name is what will come to mind).
The Man with one hand and a chin could see a spike in interest for his acting services post Thrones. Although he may not look it, he will be pushing 50 by the time the movie ever sees the light of day.
Benicio Del Toro
Notable Projects:
There are never enough movies with Benicio Del Toro in them. As one of the most compelling actors of the past two decades. Obviously, already being at 50 doesn't help his chances but Batman could use another Oscar winner to helm the role.
With all that in mind, Del Toro is currently involved in the Marvel cinematic universe. While so far his involvement in that series has been relatively minimal, his role has been increasing ever so slightly. Accordingly, Del Toro's involvement in this series could also depend on the arch of his character with Marvel.
and finally….
 Tessa Thompson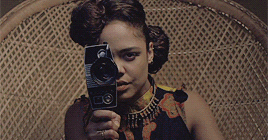 Notable Projects:
Why not? She's got the charisma, the acting ability to portray the dark but then at times philanthropic character. Although she as well as Del Toro now has a role in Marvel. It looks like DC may have lost out on another supreme talent to their main competitor.